Castelldefels is a charming municipality located in the province of Barcelona, within the Baix Llobregat region of Catalonia. With a population of approx. 67,000 inhabitants, it is strategically located on the coastal strip between the majestic Garraf massif and the city of Barcelona. This privileged location has dominion over the southern area of Delta del Llobregat, giving you access to several beaches awarded with certifications of excellence for the quality of its waters.
Recently, Castelldefels City Council has taken an important step towards improving the environment thanks to the innovative technology of bettair®. In a joint initiative with public and private entities, 19 measurement points have been installed throughout the city. The installed nodes measure, in real time, various urban pollution parameters, including NO2, NO, O3, CO, SO2, Particulate Matter (PMs), acoustic noise, temperature, pressure and humidity, as well as CO2.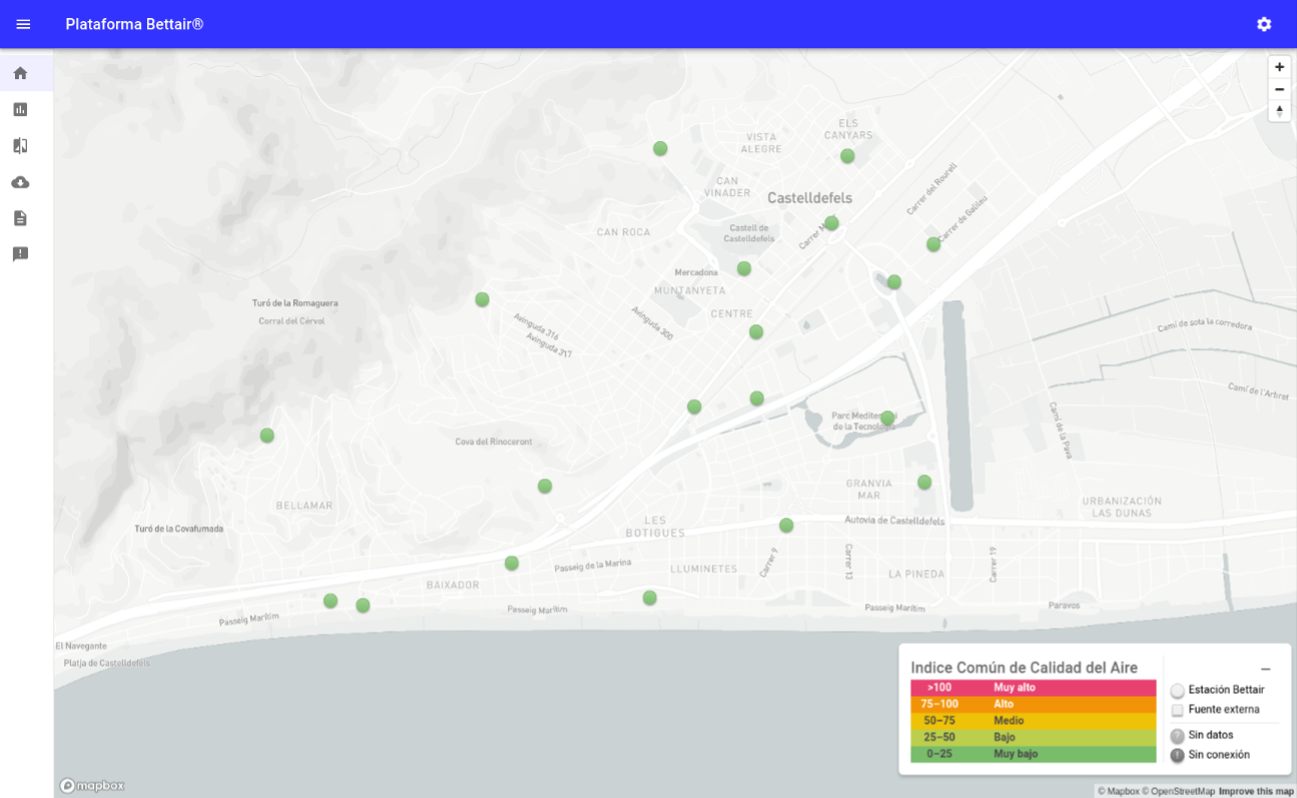 The bettair® nodes, as seen in the attached images, are notable for their ultra-compact design, despite their ability to measure up to 11 air quality and noise parameters. They communicate using 3G/4G technology, with the advantage of being able to be powered by both alternative currents and solar panels. They easily adapt to structures such as luminaires, and can even be connected to external elements, such as weather stations and anemometers, for more complete tracking. The data collected by these devices can be visualised through a control panel or accessed through an API.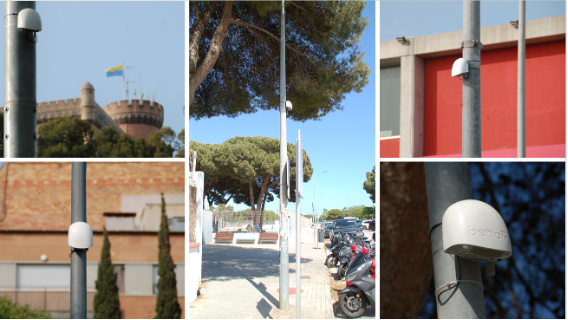 Thanks to the valuable information provided by the bettair® devices, the city council has managed to obtain a detailed vision of the distribution of air pollutants throughout the city. This valuable knowledge has been especially beneficial in identifying strategic measurement points in places such as schools, libraries, shopping centres, and urban areas with ongoing public works. With the implementation of this extensive network of measuring points, the city council has directed its efforts toward more effective mobility and environmental protection policies, focused on minimising the exposure of citizens to air pollution.
This pioneering initiative in measuring air quality has set a precedent in Castelldefels, allowing authorities to make informed decisions aimed at a cleaner and healthier future for all its inhabitants.