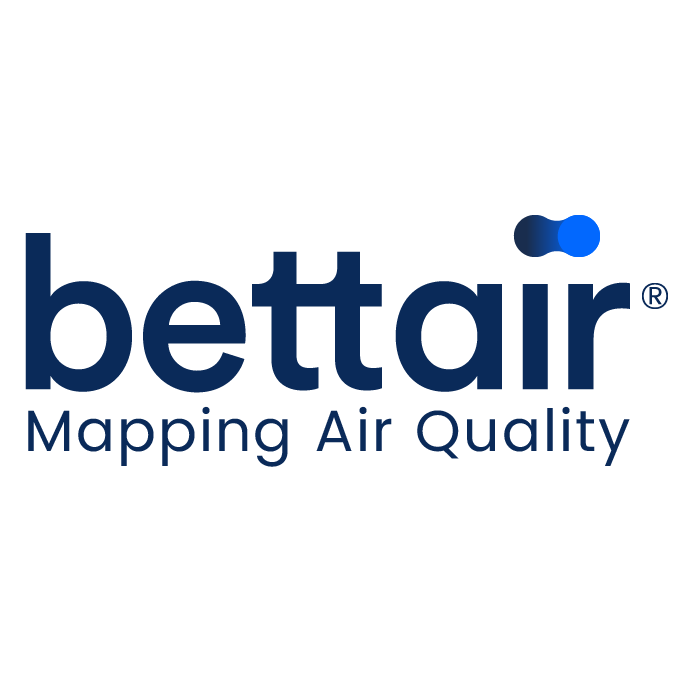 This novel smart city technology provides a highly efficient and large-scale pollution-mapping tool for big cities. It provides them with the insights and information they need to better understand and mitigate pollution
The platform
The platform is based on portable or fixed nodes which incorporate low cost gas sensors that are scalable, flexible and adaptable to any city
Advance Data Post-processing
Disruptive technology based on accurate low-cost gas sensors using advanced data post-processing techniques provides almost the same accuracy as traditional and more expensive equipment for a fraction of the price, thus allowing for the deployment of a large-scale and dense nodes grid
Custom Visualization Tools
The Air Quality Index (AQI) is calculated using the air quality data collected by the nodes and presented with the latest GIS visualization tools, all of which is adaptable to the requirements of each city
WHAT IS IT?
This novel smart city technology provides a highly efficient and large-scale pollution-mapping tool for big cities. It provides them with the insights and information they need to better understand and mitigate pollution
The platform
The platform is based on portable or fixed nodes which incorporate low cost gas sensors that are scalable, flexible and adaptable to any city
Advance Data Post-processing
Disruptive technology based on accurate low-cost gas sensors using advanced data post-processing techniques provides almost the same accuracy as traditional and more expensive equipment for a fraction of the price, thus allowing for the deployment of a large-scale and dense nodes grid
Custom Visualization Tools
The Air Quality Index (AQI) is calculated using the air quality data collected by the nodes and presented with the latest GIS visualization tools, all of which is adaptable to the requirements of each city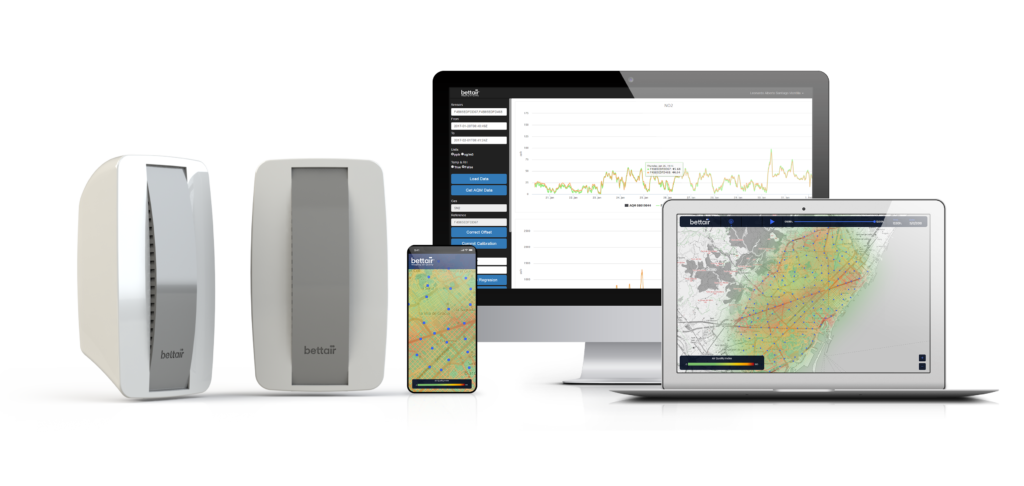 How does pollution affect you?
Air pollution is a major problem for public health. Outdoor air pollution 
kills 3.3 million people every year, mostly in cities. The problem is 
magnifying with the unprecedented population growth in cities.
PM
Affects the central
nervous system
O3, PM
Causes heart diseases
NO2
Affects the liver, spleen
and blood
O3, PM, NO2, SO2
Causes eye, nose, and throat irritation 
and respiratory problems
PM
Causes irritation, inflammation, and infection 
in the respiratory system such as asthma, 
reduced breathing capacity, and chronic 
obstructive pulmonary disease
PM
Affects the reproductive system
Bettair and the Environment
Bettair takes a complete product life cycle approach to
determining our environmental impact.
Bettair's life cycle analysis accounts for all emissions associated with
our products. Including manufacturing, packaging, transportation, and energy
consumed during use and recycling.
This technology (Little Environmental Observatories) has been tested under the CITI-SENSE project by